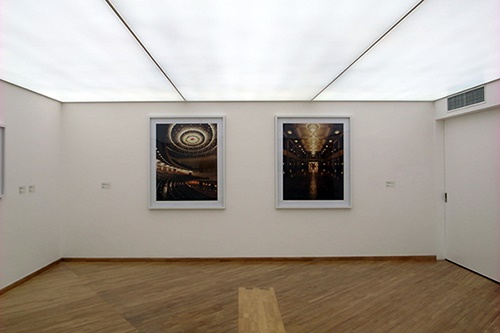 Beijing Hotel and the Great Hall of the People: 1st Retrospective Photography Exhibition of Wu Yinxian
About Taikang Space
Taikang Space is a non-profit art institution devoted to the collection, exhibition, research, and promotion of Chinese contemporary art. It was founded by Taikang Life Insurance Co., Ltd in 2003, and has received long-term support from the company. In 2009, Taikang Space relocated from the 798 Art District to Caochangdi, an art village in northeast Beijing, where it remains today.
Over the course of more than ten years of operation, Taking Space has gradually developed its academic concept: under the rubric of "retrospection and encouragement", it aims to investigate past material from an art-historical perspective, while maintaining a simultaneous concern with nuanced art practices that point towards the future. As a platform for knowledge production and sharing, Taikang Space also presents its artistic evaluations to the public to made a consistent and significant contribution to the on-going development of the arts ecosystem and the expanding global impact of Chinese contemporary art.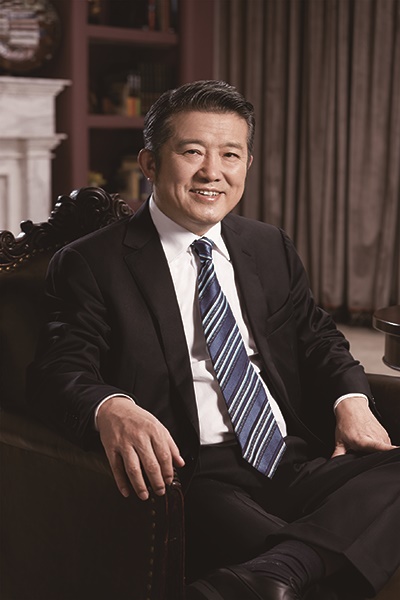 About Chen Dongsheng
Chen Dongsheng, born in 1957, is a PhD graduate from the Department of Economics, Wuhan University, also a winner of the university's Distinguished Alumni Award. With years of economic research experience in the Ministry of Foreign Trade and Economic Cooperation, Development Research Center of the State Council and other macroeconomic research divisions on the national level, Chen was the first to introduce "China's Top 500 Enterprises" appraisal that greatly influenced the Chinese enterprises. In 1993 he started China Guardian Auctions, the first international auction house in China that was to make substantial contribution to the art work auction. Three important enterprises he established, i.e., Guardian Auctions, Taikang Life and ZJS Express, have become leaders in their respective industries.
As one of the founders of Yabuli Chinese Entrepreneurs Forum and inventor of the term "92s" (those business elites who left the government posts or research institutes to go into business in 1992), Chen has been playing an active role in economy, finance and academics. His solid knowledge background, years of research in macro-economy and successful practice in business management equip him with revealing insights and deep reflection, distinguishing him as a leading entrepreneur in China. "Creativity is nothing but to take the lead in copying", his most influential motto, best embodies the essence of the late-development theory and innovation model in Chinese economy and business development.
Chen is not only one of the main representatives in finance in China but also an enthusiastic advocate of corporate social responsibility, contributing a lot to culture, art, education and public welfare. Over these years he has been actively promoting art to his staff and entrepreneur friends, encouraging them to get closer to art. As a member of National Committee of the Chinese People's Political Consultative Conference, he submitted a proposal to the Committee meeting in Beijing in 2003, suggesting protecting and giving more support to 798 Art Zone and other art-related cultural industries. He also argued against the demolition of old constructions in 798, therefore becoming a vital role in the government's final decision to keep this art zone. In 2000, Chen started to sponsor modern art activities on the 11th floor of his office building, giving support to Chinese modern art. In 2003, Taikang Space (originally called "Taikang Top Space"), a non-profit art organization, was officially set up for exhibitions, publication, academic studies in art, as well as promotion of experiment art production by emerging artists. During the past 12 years, the space has developed its concept "retrospection and Encouragement" and an academic research framework of "Research the contemporary since 1942", which have found their expression in its large collection of artworks that are of significant value from the perspective of art history: first of its kind in China.
In December 2011, Chen, for his long-term active support to art in China, was awarded "Power Patron" by the American art magazine Art Auction, the only Asian awarded that year. Again in September 2012, he was given the "21st Anniversary Montblanc de la Culture Art Patronage Award", attesting to his invaluable contribution to the development of culture and art, support to young artists in particular.
In 2011 Chen donated 100 million Yuan to Wuhan University to build Wanlin Art Museum. On top of that he donated 30 million Yuan worth of art collection. When completed, the museum, a comprehensive one that will cover artworks stretching over ancient times, modern times, and the contemporary age, is to become a multi-functional venue for academic research, exhibitions and public education both for the university and the off-campus public.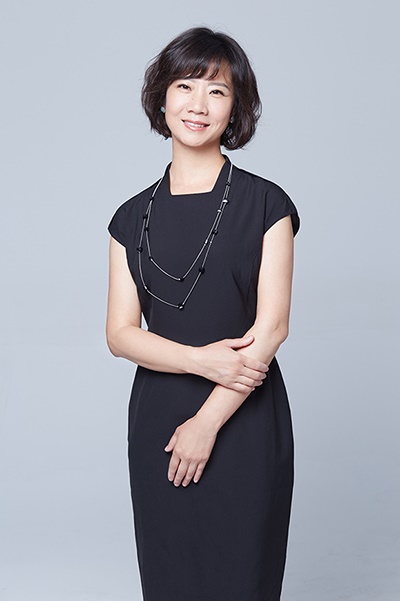 About Tang Xin
Head of Art Collection of Taikang Insurance Group
Director of Taikang Space
Curator
Graduated from the Tianjin Technology University in 1990, as an active curator in Beijing since 1997, Tang Xin curated a series of contemporary art exhibitions locally while establishing artistic exchange with Europe. In 2003, she joined Taikang Life Insurance Ltd, and founded and served as director of Taikang Space until the present, an art institution known as one of the most vital non-profit art organization in China. At the same time, as the art collection manager of the Taikang Life Insurance, she has made it into a leading corporation collection in the field in terms of scale and historical importance in over a decade period.
Tang Xin continues to focus on the development and promotion of modern and contemporary Chinese art. She has developed a unique systematic research approach by association of the socialist red revolutionary period art with contemporary art; her contribution in the history of photography, feminist art and the discovery and support for young artists is also significant. She has curated the exhibitions, "1999 Cologne-Beijing: The First International Female Artist Exchange Exhibition"; The "51m2" exhibition series from 2009-2011; "Image- History- Existence: Taikang Life 15th Anniversary Art Collection Exhibition" in 2011; "Pull Left: Not Always Right", a traveling exhibition in the U.S. 2014-2015, and the "Fusion: Modern and Contemporary Chinese Art Since 1930s" at the Wanlin Art Museum in Wuhan University, 2015. Her publications include, Huajiadi: 1979-2004 Interviews with the participants in the development of Chinese contemporary art, A Collection of Interviews on Non-Profit Art Organizations in China.